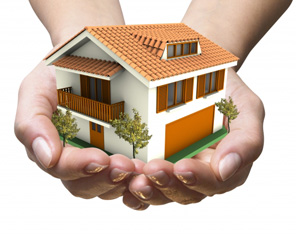 Home finance offers the easiest way to make the dream of owning your home come true. Home loans can be availed for buying, constructing, and renovating your home. You have various options to choose from to suit your demands.
We help you finance your desired living space with suitable home loans from HDFC, ICICI and AXIS Bank. We guide with your home loan needs in every step on the way – right from educating you about the types of home loans available and the formalities involved to securing a suitable loan. However, having an understanding of the nuances and formalities involved in acquiring a home loan could come in handy.
Eligibility criteria for resident Indians
Various factors like income, age, educational qualification, current liabilities, total assets, spouse's income and more are taken into consideration to determine the eligibility of a home loan applicant. The general eligibility norms applicable for the resident Indians include:
The loan applicant must be 21 years or older when the loan is approved
The loan applicant must terminate before/when the applicant turns 65 years or before retirement, or whichever is earlier
The loan applicant must have a regular source of income - employed or self-employed Eligibility criteria for NRIs
Though the eligibility criterion set for the NRIs is similar to that of resident Indians, more emphasis is given on the following when it comes to the appraisal of an NRI case.
Qualification - the NRI applicant has to be a graduate
Current and past job profile
Probability of continuing abroad for the loan tenure
Probability of servicing the loan with an extended tenure in case the NRI Applicant has to return to India
Should be employed abroad for at least 2 years
Bank Loan Application Documents Checklist
For resident Indians
A passport size photograph
PAN card
Voters ID
Passport or license for age-proof
Last six months' bank statement
Salary certificate / Slip
Latest Form 16
Certified IT returns for the past 3 years
One cheque leaf for processing fee
For NRIs
Passport and visa copy
Photograph
Salary certificate / Slip
Work Permit / Job Contract
Personal Bank Statement for last 6 months (Overseas & NRE/NRO)
Processing fee cheque from NRE/NRO account
Power of Attorney (if the applicant is not in India, he/she can execute power of attorney in bank's format)
Applicants from the UK or US need to produce credit report
Additional Fee
The following fee and charges are attached with home loans processing.
Prepayment Penalty - If a loan applicant decides to pay up the entire money before the tenure, a pre-payment penalty is charged by certain banks – usually 1-2% of the amount being pre-paid.
Processing fee - The fee payable to the lender on applying for a loan, usually ranges between 0.5-1.50% of the sanctioned loan amount.
Terms used in Housing Finance
EMI: Equated Monthly Installment till the loan is paid back. It consists of a portion of interest and the principal
Floating rate of interest: The rate of interest which varies with the market lending rate. This means that there is an element of risk of paying more than budgeted amount in case the lending rates goes up
Monthly reducing balance: In this system interest reduces monthly with repayment of Principal amount
Annual reducing balance: In this system principal is reduced annually at the end of the year so you end up paying interest even for the portion of principal you have actually paid back
Fixed rate of interest: Rate of interest remains unchanged throughout the period of the loan
Processing charge: This fee payable to the lender on applying for the loan
Prepayment penalties: When loan is paid back before the agreed term of the loan, then banks/ institutions charge penalty for the prepayment
Commitment fee: Some institution charge commitment fee in case the loan is not availed within a stipulated period, after it is processed and sanctioned
Miscellaneous cost: It is quite possible that some lenders may charge documentation or consultant charges.